OPNsense Azure Virtual Appliance¶
OPNsense is a fully featured security platform that secures your network with high-end features such as inline intrusion prevention, virtual private networking, two factor authentication, captive portal and filtering web proxy. The optional high availability setup ensures stable network performance with automatic failover and synchronised states, minimising disruption. Keep your network secure and the good packets flowing.
The Virtual Appliance is available on the Microsoft Azure Marketplace (here).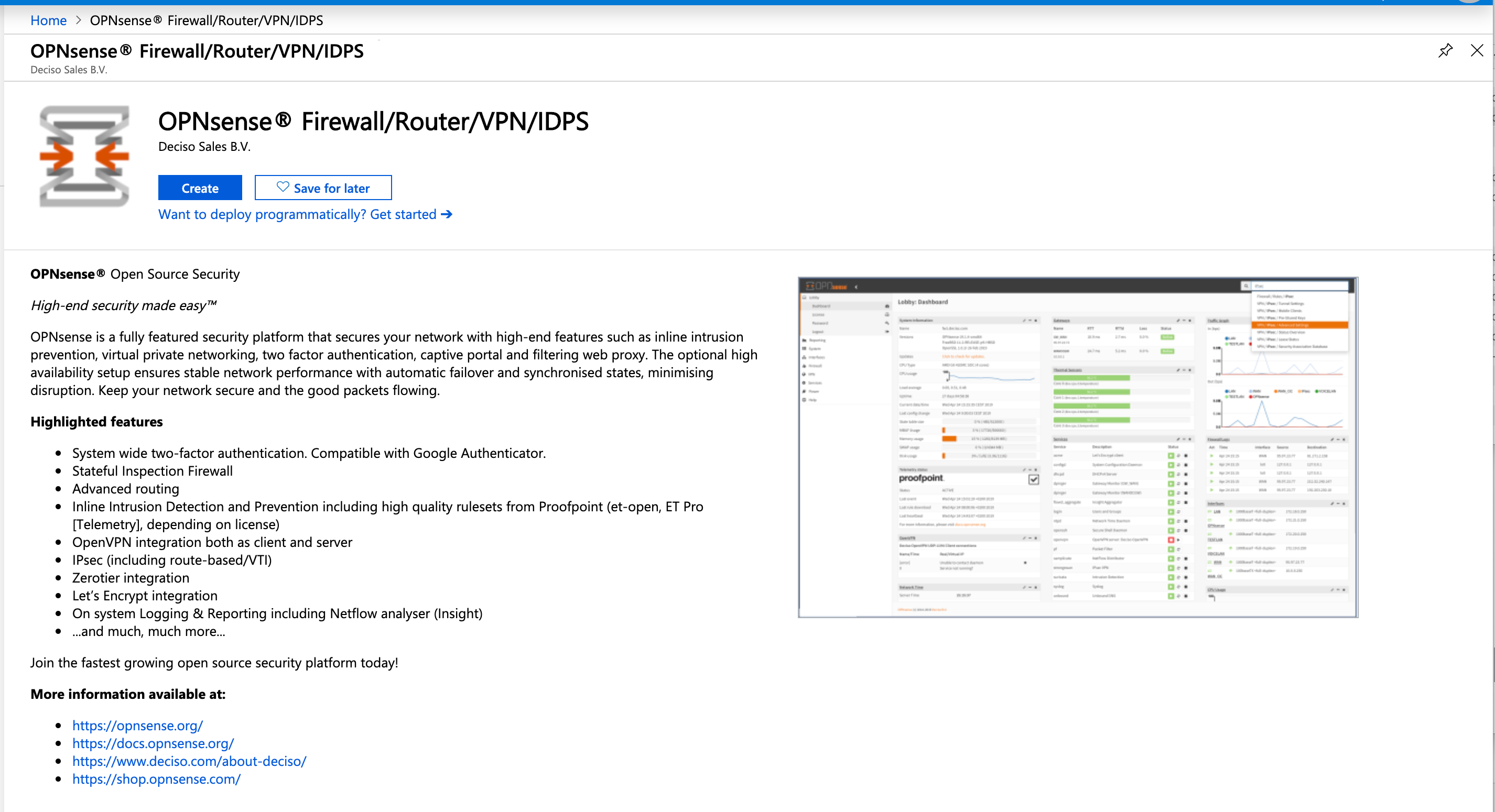 Our installation manual will guide you through a simple installation scenario using 1 network interface, for more advanced network setups you best checkout the Azure documentation.