General User Interface¶
This article explains the basics of the OPNsense Graphical User Interface or GUI for short.
User Login¶
Before we can take a look at the GUI options we need to login. The default user is root and the password is opnsense.
GUI Layout & Main Components¶
The GUI consists out of the following main components: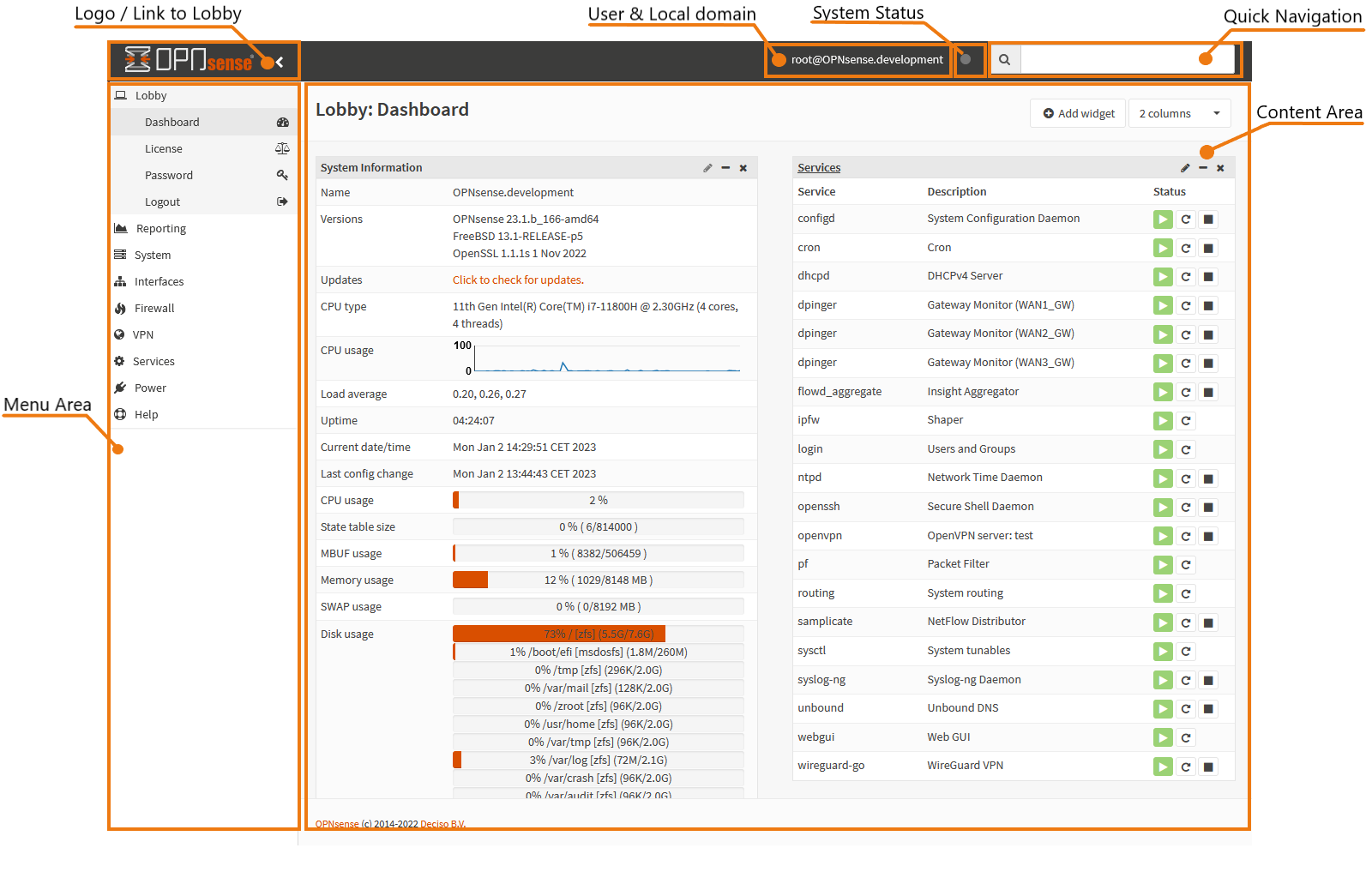 Logo & Link to Lobby¶
Click on the OPNsense logo wherever you are in the interface and you will be directed to the lobby and dashboard.
In the Lobby you can:
Look at the dashboard with widgets

View the 2-clause BSD license

Change your password

Logout
User & Local domain¶
In the right corner just to the left of the quick navigation you will see your username and the full domain name the firewall is configured with (to change firewall name, go to System ‣ Setting ‣ General).
Content Area¶
The content area is used to display:
Input forms

Popup Forms

Buttons

General forms of data output graphical and text based
Form View¶
Let's take a look at how an advanced form may look like: